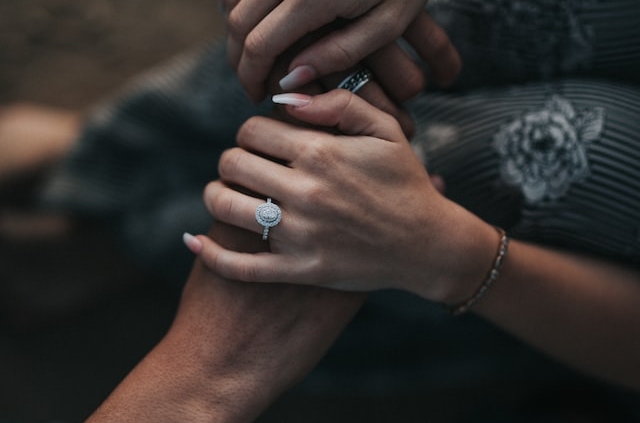 Best Couples Rehab Programs
Is there a rehab for couples? Whether or not there is a rehab for couples will depend on the specific needs of the couple, and a few factors. One of the main reasons that many couples turn to a rehabilitation facility is for addiction and/or mental illness. Another reason for a couples' treatment is to help them with their relationship. These issues are often treated through behavioral therapy. They can also be treated through outpatient or inpatient services.
Although there are many addiction treatment centers claiming to offer couples rehab, many use it as a marketing ploy or bait and switch when couples try to receive therapy together. Often, they separate the two, which for some is a "deal killer". Most couples call a couples rehab because they want to get sober together as a pair, helping each other along the way. But there are some downsides to trying to get sober together.
Codependency
Codependency is a term used to describe a relationship that involves excessive dependency on the other person. In this kind of relationship, each partner is dependent on the other for their own needs, whether it's material or emotional.
Many people think of codependency as a result of living with an addict, but it can develop from a number of different factors. Childhood abuse can play a role, as can traumatic experiences. A therapist can help you identify the signs of codependency.
You might be surprised to learn that one of the most common signs of codependency is a lack of self-love. While this isn't necessarily a negative trait, it can lead to unhealthy relationships.You might be surprised to learn that the best way to deal with codependency is to treat the person who is affected. If you have codependent symptoms, you may want to consider counseling and medication.
A codependent is often a person who is unable to properly express their emotions. They may attract erratic people or take advantage of those who care about their well-being.Codependency is a problem that can affect both partners in a marriage. Both spouses must work through destructive patterns of behavior. However, treatment for codependency is different for each person.
A person suffering from codependency is often unable to set limits. They will feel as though they have to take care of everyone. This can include family members and friends.
People suffering from codependency tend to be people-pleasers who go out of their way to make other people happy. They will offer advice and counsel to others without being asked. Despite the fact that the behavior is unhelpful, codependents will also feel a sense of satisfaction by taking care of someone else.
There are many codependent relationships. These can involve both abusive and non-abusive types. Some are difficult to get through. Ultimately, you'll need to determine if the relationship is worth the effort.
Codependency is a serious condition that requires both the patient and the therapist to address the underlying issues. Treatment can be found in a variety of ways, from counseling and medication to therapy.
Behavioral Couples Therapy
Couples therapists use a variety of therapeutic techniques to promote positive changes in couples. These include Cognitive Behavioral Therapy (CBT) and Behavioral Couples Therapy (BCT).
Behavioral couples therapy is an evidence-based approach that helps couples identify and resolve problems that interfere with their relationship. It may also help to improve communication and increase intimacy.
The goal of behavioral couples therapy is to strengthen the bond between a couple. To do this, a therapist guides the couple through a series of activities. One of these is to examine their past relationships and their expectations of each other. Another is to focus on the present. In the latter, the therapist encourages each partner to take risks and act lovingly towards their spouse.
Many couples find it helpful to address issues related to family or children, financial matters, work conflicts, and illness. This can be done through individual sessions or group sessions. Some couples also seek help from a therapist for other reasons.
BCT aims to change dyadic patterns of interaction, especially with substance use. During the course of the therapy, a Continuing Recovery Plan is established. This plan includes contingency plans in the event of a relapse.
The Continuing Recovery Plan is important because it allows the couple to assess whether they need more therapy sessions. In addition, it lists agreed-upon activities for posttreatment.
A therapist can help the couple work through issues such as domestic abuse and infidelity. They can also teach couples how to communicate about their feelings, values, beliefs, and priorities.
Behavioral couples therapy can be useful for couples of all ages and races. A therapist can assist couples in dealing with conflict, as well as issues related to sex, spending habits, and religious sentiments.
Therapists who specialize in a specific area may be able to suggest a therapist who is best suited for the couple. If not, they can also refer the couple to other psychologists.
Behavioral couples therapy is beneficial to couples who have problems with substance use. It has been proven to decrease substance use and to improve relationships.
Outpatient VS. Inpatient Options
For individuals or couples who are considering rehab, they should do some research. Among the most important things to look for is whether an outpatient or inpatient program would best suit their needs. They should also consider the types of therapies offered by the facility.
An outpatient treatment program is a less expensive alternative to inpatient care. It provides many of the same services and is more flexible. However, it does not offer the same level of support.
An inpatient treatment program is more intensive. It is designed to help patients reintegrate into their daily lives and avoid temptation to use drugs. Inpatient rehab is ideal for those who have a long history of addiction. This is because it can prevent relapse. If you are unsure if an outpatient program would be right for you, ask your doctor.
Both outpatient and inpatient rehab for couples have their advantages and disadvantages. A patient who is committed to their recovery may choose an outpatient program. Another advantage of outpatient rehab is that it can allow patients to continue to work or study. The benefits of outpatient treatment are also increased if the program provides continuing education and skills training.
Outpatient treatment is an option for people with a mild addiction. The most common outpatient treatment programs include counseling and group therapy. These sessions usually last a few hours a day. While outpatient facilities are not open 24 hours, some do provide 24-hour support.
One disadvantage of outpatient programs is that they do not provide medications. Withdrawal symptoms can be painful and can be life-threatening. That's why medical supervision is necessary.
Outpatient treatment is a good option for families with young children or elderly parents. The outpatient option can allow parents to remain involved in their children's school and activities while working on their own recovery.
Those considering rehab should be sure that their health insurance will cover the cost of the treatment. Some insurance providers will even offer a summary of benefits. Ensure that the rehab you select has both physical and psychological therapy.
Cost
If you're battling addiction in your relationship, you may be interested in going to couples' rehab. The program can help you understand your addiction, as well as help you to overcome any underlying issues. It can also help to build trust and resolve conflict, so you can learn how to better communicate with one another and support each other during recovery.
The cost of drug rehab coverage varies. It varies by policy, but it generally covers a substantial percentage of the cost. The insured person may be responsible for some out-of-pocket expenses, which can be high. This is because insurance carriers set deductibles for certain types of treatment and may limit the types of treatment. If you choose an out-of-network provider, expect to pay higher costs and a longer stay in rehab. For more information about a couples drug rehab covered by blue cross blue shield contact our helpline now.
Large Healthcare Carriers That Cover Couples Drug Rehabilitation:
Aetna drug rehab coverage
Anthem drug rehab coverage
Cigna drug rehab coverage
UnitedHealthcare drug rehab coverage
There are a variety of types of treatment for drug and alcohol abuse, including behavioral therapies, inpatient and outpatient programs, and individual and group therapy. You'll need to consider your budget, insurance, and other factors before choosing the right program.
Behavioral therapies focus on improving communication and building new coping skills. This helps to reduce the risk of relapse and promote abstinence. Individual and group therapy sessions are typically held several times a week. Therapy can also help you and your partner work through past trauma, learn how to express gratitude, and develop healthy coping mechanisms.
Couples' rehab may be covered by health insurance, but you should check with your provider first. Some health insurance plans will cover some of the cost, while others may offer scholarships or other discounts. In addition, you should choose a program that focuses on your specific needs, and offers flexible payment options.
Outpatient therapy allows for more flexibility. Couples can attend the same program or go to different ones, depending on their schedules and needs. For example, you might want to opt for outpatient rehab if you have a full-time job or family obligations.
Inpatient rehab is a more intense treatment option. During inpatient treatment, you and your partner will attend treatment together, and receive therapy and support from each other. However, you will also need to stay at the facility for an extended period of time.
The cost of couples' rehab can vary, and the best way to find out is to contact an admissions representative at the center. Some programs accept insurance and other payments, while other programs have sliding scale fees. As with any other type of treatment, the program you select is a personal choice.
https://couplesrehab.com/wp-content/uploads/2023/02/Is-there-a-couples-rehab.jpg
960
640
Admin
https://couplesrehab.com/wp-content/uploads/2022/04/Couples-Rehab-Logo.png
Admin
2023-02-02 07:58:53
2023-02-02 07:58:54
Is There a Rehab For Couples?