Substance Abuse Treatment Benefits
If you are looking for information about the benefits of residential substance abuse treatment, you should understand your treatment options. While outpatient care may be more cost-effective & part of a person's short-term plan for dealing with their addiction symptoms, inpatient residential treatment can offer long-term benefits that outweigh the cost savings. Residential treatment is generally more effective than outpatient care and uses the most common form of therapy – talk therapy. Here are some of the benefits of residential treatment for addiction. Listed below are some of the options and things to consider in your treatment plan, as well as some estimated costs you may incur with individual or couples addiction treatment. We review here, residential substance abuse treatment and why it may be more effective than outpatient care, and why it costs more, but could be worth it. Read on to learn more.
Long-Term Residential Substance Abuse Treatment
While short-term, or outpatient, residential care may be ideal for some individuals who have a history of addiction and that course suits them well; but it has been determined by many professionals in the treatment space that long-term residential substance abuse treatment, is advantageous and aids in a more successful outcome in most cases. This type of treatment supports an individual's efforts to learn how to stay sober by empowering him or her with the tools needed to maintain sobriety, in a settled environment. Long-term residential substance abuse treatment benefits also include the ability to build a strong support system that helps those struggling with addiction to stay clean and sober long-term.
Treatment usually lasts 90 days or more, although many facilities offer extended care to meet the needs of their clients. Moreover, long-term residential drug treatment programs usually include aftercare support, such as connections to sober living homes, community support groups, and formal addiction treatment. Short-term residential treatment programs are generally less intensive and can be of great help, but long-term residential addiction treatment offers the best results for those who are dealing with chronic addiction.
A long-term residential treatment program is also important when other forms of treatment are not working. Long-term residential programs provide a highly structured environment in which a patient can focus on their personal and physical recovery. Moreover, the individual will have a better chance of sustaining a healthy and productive lifestyle after completing a treatment program. These benefits of residential substance abuse treatment should not be overlooked. Professionals agree, if you want to fight addiction for good, residential treatment is the way to go.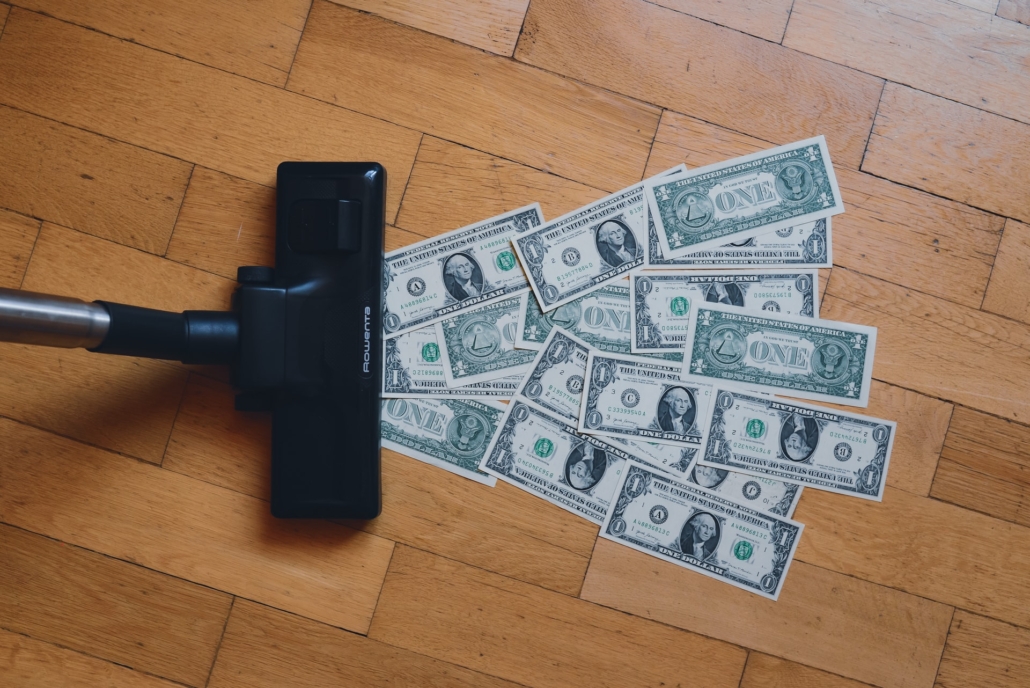 Costs of Residential Substance Abuse Treatment
The cost of residential substance abuse treatment can vary significantly depending on the type of treatment you choose. Some programs are actually free, although not common, while others require you to pay a simple monthly fee. Outpatient programs do offer the same programs, therapy and support as inpatient programs, but they don't provide the critical component of round-the-clock care. These inpatient programs can cost anywhere from $2,000 to $10,000 per day, and the length of the program offered may range from a few weeks to a several months.
Out-of-pocket expenses do vary widely, and this variation is clearly a reflection of the level of care and amenities. Basic rehab facilities may cost as little as $5,000 to $25,000 a month, while luxury rehab facilities may cost upwards of $100,000 a month. There is a geographical aspect, as costs will also vary by city, as large metropolitan areas tend to have higher costs than smaller ones. You have to keep in mind the total costs & remember, traveling to a more affordable rehab facility in another city will add up. Therefore, it's important to weigh the cost of residential treatment location, costs of travel to a cheaper facility may add up. Do the math, before you make your selection.
Regardless of your situation, residential rehab will be more expensive and is more regimented than outpatient rehab. An intensive outpatient program allows patients to continue their daily routines, while a partial hospitalization program requires a three-day or five-day stay at the rehab center. Both programs include therapy, learning how to cope with addiction, and a detoxification program. In-patient rehabs can cost between $5,000 to 80,000 per day, although programs are free or heavily subsidized.
Talk Therapy Is The Most Common Therapy
One of the main objectives of substance abuse treatment is to change the patient's lifestyle. This often involves modifying the way the patient thinks and acts, and it helps them develop better problem-solving and emotion-regulation skills. Patients are encouraged to learn new activities to combat negative affect and find social support. This type of therapy may also include exercises, volunteer work, and other activities that provide enjoyment and distraction. Couples therapy is very important to be implemented with couples who are recovering together.
Other forms of therapy include multidimensional family therapy, which focuses on the family's relationship with the substance-abusing individual. During this therapy, the entire family meets with the therapist to explore the influences of the addict's environment, and to improve their functioning. Motivational enhancement therapy, also known as motivational interviewing, is another form of short-term treatment. It is effective in addressing substance-abuse problems and has a variety of positive effects on clients.
Talk therapy, also called psychotherapy, helps a patient identify issues that are causing emotional distress. Complex issues may result in the diagnosis of depression or anxiety. By discussing feelings in a safe environment, the therapist is able to identify the causes of stress and develop solutions to help the individual. This process may be used in combination with cognitive-behavioral therapy and behavioral guidance, and some facilities offer teletherapy for people who are not able to come to the facility.
It Is More Effective Than Outpatient Treatment
While inpatient and outpatient couples rehab programs differ widely in their approach, structure, and recovery philosophy, inpatient treatment is often more effective than outpatient programs for people suffering from addiction and co-occurring mental illnesses. Inpatient care offers patients twenty-four-hour professional supervision and ongoing support in a structured environment. Outpatient programs are more convenient for people who work or have other responsibilities, while inpatient care provides a more structured environment.
Residential substance abuse treatment is typically a longer-term program than outpatient treatment. Inpatient care is more intensive and focused and is more expensive. Outpatient care has a limited duration compared to residential care. But inpatient treatment is more likely to result in lasting sobriety and ongoing recovery. Addiction specialists overwhelmingly agree that a full course of inpatient treatment is the best bet for long-term sobriety.
Besides being more effective than outpatient treatment, residential treatment offers more benefits than outpatient care. While inpatient treatment requires the patient to be away from home, outpatient care allows patients to continue their work and daily lives. The residential setting helps clients develop healthy habits and learn new ways to cope with the stresses of everyday life. Also, inpatient care offers a supportive environment to practice new coping mechanisms with addiction. Ending an addictive life, and beginning a new path in a new environment, has proven to be a key component in achieving sobriety.
A recent review of studies has highlighted the importance of residential treatment for people with Substance Use Disorder. Although the evidence is not yet definitive, many clinicians feel residential treatment is an essential first step in recovery. It minimizes the chances of relapse by limiting the opportunity for substance use. The researchers who conducted this review suggest that residential treatment is more effective for individuals who use certain substances. A further study is needed to assess the effectiveness of residential treatment.
It Gives Addicts Structure
Residential substance abuse treatment programs give addicts structure and accountability. There are strict rules and responsibilities to follow, and there is little free time. In residential programs, the addict must attend group therapy and participate in team outings or sports leagues. Residents also participate in volunteer work and attend 12-step meetings. They eventually may live on their own for a time, but still receive support from peers. Some programs also offer individual and group therapy.
Most addiction recovery programs are residential and last from a few days at a local hospital or 30 days at a private substance abuse treatment center. Some residential programs are longer, with periods of up to six months. These programs are designed to provide structure and guidance to the client and make it easier for him or her to move on with their lives. They may also participate in group therapy, classes, and other activities. Residential substance abuse treatment helps the addicts develop their self-esteem and become more responsible.
It Prevents Relapse
Relapse is a feared outcome for those in recovery, and it can cause a range of complex feelings. Some feel tempted to use again, while others may feel deep shame and consider relapse a life-threatening situation. Fortunately, relapse can be avoided. By knowing what to look for, recovering addicts can safeguard their recovery and avoid relapse. In addition, if they are able to maintain a strong support system, they can improve their chances of long-term recovery.
Relapse prevention involves learning to recognize triggers and developing substitute responses to cravings. In addition, it helps patients accept that lapses are a natural part of recovery and interrupt them before they cause harm to themselves or others. Many studies have demonstrated that relapse prevention is just as effective as other psychosocial interventions. Some of the relapse prevention techniques used include cognitive-behavioral therapy, acupuncture, self-efficacy training, and cue exposure and extinction.
Relapse prevention techniques can help the person transition back into their everyday lives after rehab. These techniques involve addressing traumatic triggers, coping skills, and cognitive behaviors that lead to relapse. By practicing these daily relapse prevention techniques, recovering addicts build their skill level and resolve. These strategies are also useful for those who have co-occurring mental illnesses. They help reduce the chances of overdoses and other consequences. To find out more about benefits of residential substance abuse treatment contact the helpline and speak with a recovery specialist now.
https://couplesrehab.com/wp-content/uploads/2022/05/Benefits-of-Residential-Substance-Abuse-Treatment.jpg
1280
1920
Admin
https://couplesrehab.com/wp-content/uploads/2022/04/Couples-Rehab-Logo.png
Admin
2022-05-19 14:24:17
2022-05-19 14:24:26
Benefits of Residential Substance Abuse Treatment