Love Addicted and the Love Avoidant
Love addiction and love avoidance are two different behaviors. The addict attracts his or her avoidant partner by showing extreme neediness. The avoidant, on the other hand, is attracted to the addict's fantasies and desire for intimacy. Typically, they have similar issues of childhood trauma and had some abandonment scars – the behaviors they developed from those events simply manifest at different ends of the spectrum, but both coping skills are born from protecting that wound. This explains why avoidants often protect themselves by building walls and avoiding intimacy, addicted are so vulnerable because they have no walls and confuse time and presence with intimacy.
Reversing the Relationship
Relationship reversal for love addiction or love avoidance is possible if you are willing to work at it. If you have been trying to keep your relationship safe from love, you may have created walls and distance. This behavior is not healthy and can result in self-destruction. Avoidants feel frightened of commitments and emotional attachments. However, they can't seem to identify what is wrong.
Relationship reversal for love addiction or love avoidance focuses on how the Love Avoidant sees intimacy. In the Love Avoidant's eyes, intimacy is a job. They are afraid of being abandoned by the Love Addict, and instead try to avoid it.
The avoidant perceives love as a duty and grew up with the false expectation that love should be given. This distorted sense of responsibility creates a feeling of neediness, which prevents intimacy. The avoidant feels inferior and disconnected with their partner. In turn, the avoidant seeks to distance himself or herself from others, and this serves to maintain the false expectation that the relationship is their sole purpose.
In a healthy relationship, the two partners engage in periods of connection and disconnection. This is the natural cycle of a partnership. In an unhealthy relationship, however, the pursuer feels anxious about being close to the person she loves. This causes the avoidant to feel miserable and pushes her away.
Childhood relational trauma
Relationships can be difficult to maintain for adults who have been impacted by childhood relational trauma. These traumatic experiences often lead to risk-taking, substance abuse, and even self-harm. Adults who have been subjected to relational trauma often develop various mental health disorders, including depression, anxiety, and personality disorders.
It is important for adult love addicts to understand their role in the addiction and take steps to heal from their childhood relational trauma. This process involves confronting past abusers and confronting the trauma of childhood relationships. The resulting emotional detoxification process is the key to recovery. Children who have been abandoned or abused often carry shame in their hearts, and this shame makes it difficult to build healthy relationships.
Early childhood relational trauma is often the root cause of love addiction. The child may have experienced physical abandonment or neglect. This lack of love and nurture results in an inflated fear of abandonment in adult relationships. This fear can lead to a person becoming needy and demanding in relationships. Eventually, this cycle continues until the person becomes addicted to the attention and companionship of another person.
Power games
The key to overcoming the love addiction and avoidance cycle is to learn to embrace the new power games in your relationship. Love avoidants have a longstanding fear of intimacy and distance from people. These fear-based patterns have been formed since their early years. As a result, they distance themselves from others and use thick emotional walls to avoid being too close. Whenever they are approached by someone they love, they immediately retreat into their shell.
The Love Avoidant enters the relationship out of a sense of duty. This is likely the reason why they were raised to take care of other people. Their power-seeking behavior grows out of this, and they begin to resent their partner's caregiving role. Eventually, they feel as if they're suffocating and lifeless.
During this time, they rarely assert their needs or boundaries. As a result, they often compromise basic expectations like respect, love, and commitment. These patterns are unhealthy and interfere with their lives and prevent them from experiencing healthy relationships. They may resort to revenge or game-playing to meet their emotional needs.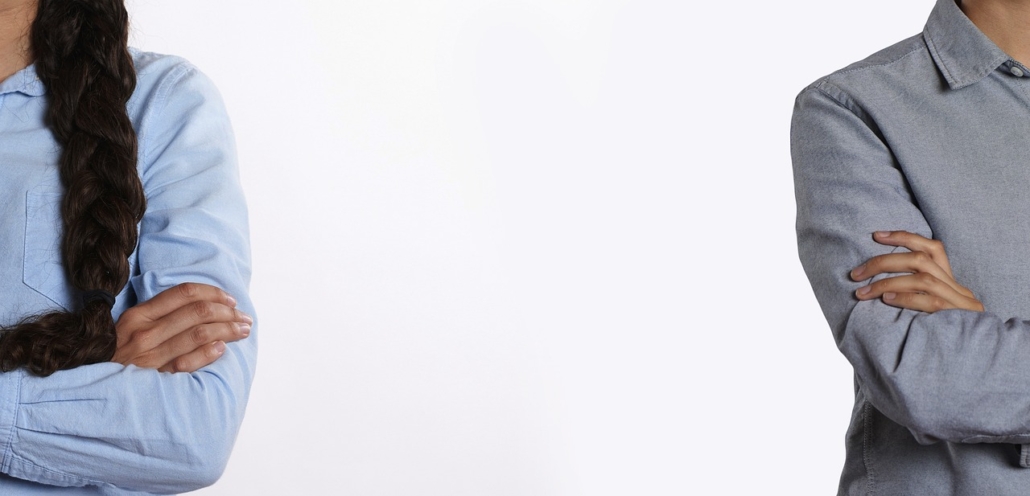 Enmeshment by a major care giver
Enmeshment is a psychological term for the condition of living with an overbearing, manipulative, or enmeshment parent. This situation can occur when a child is raised by a parent who is incapable of providing adequate care or is lost in addiction. Children living with an overbearing parent do not develop independence or make their own choices.
People who experienced enmeshment often develop dysfunctional romantic relationships. They may have not felt loved for who they are as a child but for what they could do for their parents. This can cause them to develop a core belief that they are unlovable and develop self-sabotaging behaviors. They may seek out unsuitable partners, avoid intimacy, or deny their own emotional needs.
When a child is enmeshed, they lose their sense of self and avoid close relationships as adults. Their emotional boundaries become blurred, they frequently experience retroactive jealousy and they often feel superior to their partners. As a result, they are unable to make decisions or express their emotions without feeling overwhelmed by their emotions.
In addition to abuse, enmeshment can lead to a family dysfunction, making it difficult to form close relationships. Enmeshment also shields abusers from consequences. As a result, family members can become reflexively defensive and consider abusive behaviors as normal. They may also be unable to recognize that their relationships are unhealthy.
Relationship reversal as a form of escapism
Relationship reversal as a type of escapism occurs when a person chooses to stay in an unhealthy relationship after realizing it is unhealthy. This behavior is often characterized by a shift in morality, a shift towards selfishness and superficiality, and a loss of connection to the real world. As a result, the victim of this behavior is often vulnerable to further harm. If you are in a place that you are concerned you are not coping well, please seek professional advice and look into couples counseling to make your relationship healthier.
https://couplesrehab.com/wp-content/uploads/2022/10/addict-and-avoider-1.jpg
719
1280
kearly
https://couplesrehab.com/wp-content/uploads/2022/04/Couples-Rehab-Logo.png
kearly
2022-10-26 19:17:38
2022-10-26 19:17:39
What is Love Addiction and Love Avoidance